Tag Archives:
fantasy fiction
Come to the KGB Bar for an evening of fantastical readings.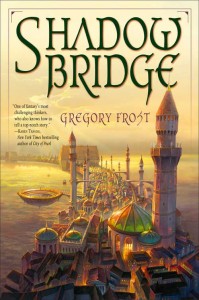 'Tis the season, it seems, for the return of Jack the Ripper, that figure cloaked in fog and mystery that never seems to stray far from our imaginations. A lot of writers of every stripe have written stories about him, including Harlan Ellison, Robert Bloch, my pal Tim Sullivan, and me for that matter ("From Hell Again," a story originally penned for an earlier Ripper anthology edited by Gardner Dozois and Susan Casper). We are all in among other good company in the just-released BIG BOOK of JACK THE RIPPER, edited by Otto Penzler, and reviewed a bit on the International Thriller Writers' The Big Thrill site. (And when Mr. Penzler says "big" he means 1000+ pages—this is the definitive gathering of stories and non-fiction pieces).
It's been Grand Guignol ya.
-gf