Come to the KGB Bar for an evening of fantastical readings.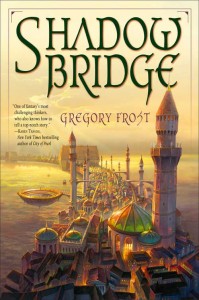 Sometimes we're so locked into what we're doing that things get past us. That was the case with the death of Jay Lake. I was busy preparing for a writing conference this weekend and trying to pick out something to read for the NYRSF reading series last night (6.3.14) in New York City with the inestimable Tom Doyle, who read from his new novel, American Craftsmen. In that huggermugger, all the bandwidth on Jay's death slipped quietly on by.
I knew Jay mostly via email exchanges. He was a delightful correspondent, and that's saying something for a person who was going through so much physical and emotional hell. His illness was of course known for a long time, as was everything he endured to fight it. He is missed, and there are dozens of sites commemorating him and his work today,  so I won't belabor this beyond saying that we should continue to enjoy and celebrate our community, as he did even at the lousiest of times. Here's to Jay Lake. Sorry I'm a day late with my libation.
-gf out